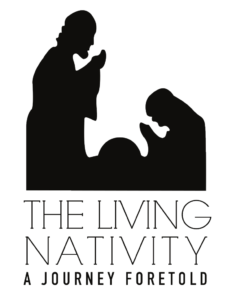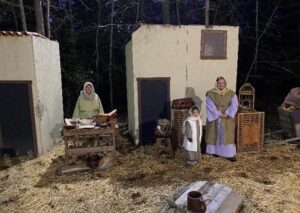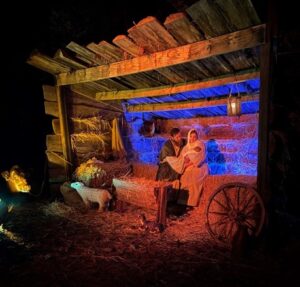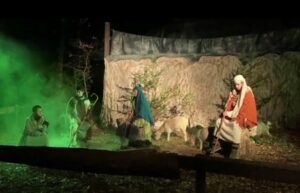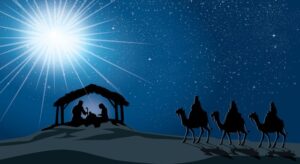 The Living Nativity 2023
December 1-3 & 8-10, 2023
Experience God's greatest gift to us on a guided,
trail walk
with 9 scenes,
over 70 actors, and live animals.
Following the performance, join us inside for refreshments, fellowship and activities for the
children, too.
Nativity Devotion Booklet:
This year we have prepared a booklet of 4 devotions to help your family prepare for the Christmas season. Download your copy here!
Frequently Asked Questions:
How do I get tickets?
Tickets are FREE and will be available online on NOVEMBER 1 through a link on this page and the Home Page of our website.
So that we may accommodate as many people as possible, please do not reserve multiple tickets on multiple dates.
O
rder a ticket for each member of your party who is 5 years of age & older.
If you experience any trouble booking tickets for your family or you would like to cancel or change your tickets, please call the Church Office at 804-779-2700 ext. 17 and we will be happy to help you.
Performances are scheduled to begin every 20 minutes.
Fridays from 6:20 – 8:40
Saturdays from 6:00 – 8:40
Handicap Accessibility –
Broadus Church has accommodations for handicapped persons.
Please call the Church Office at 804-779-2700 ext. 17 to discuss your individual needs.
Can children come to the event?
Absolutely! This is a family-friendly event and all ages are welcome. In fact, performers and behind-the-scenes volunteers are from all age groups at Broadus Church.
Parents with small children are encouraged to bring wagons or "all-terrain" strollers with them for the performance.
To ensure that we have room please reserve a ticket for children 5 years of age and older; children 4 and younger do not need a ticket.
May I bring someone who does not have a ticket?
We will try our best to accommodate each person by using unclaimed ticket spots from no-shows or late arrivals.
How long will I be outside?
Please plan to be outside for approximately 60 minutes.
After arriving, you will check-in at our heated pavilion where you wait for your wagon ride to the trail entrance where your performance begins.
The wagon ride and wait time will be approximately 20 minutes and the performance along the 1/2 mile wooded trail will last approximately 45 minutes.
Please arrive at Broadus Church 30 minutes ahead of your performance start time. This allows you time to park, check-in with your tickets, and board the wagon ride to the trail entrance.
If you have not checked in at least 15 minutes prior to your performance time, you may lose your reserved space to walk-ups or late arrivals from the previous show. There is no guarantee that you will be able to go at a later time.
Late Arrivals will be accommodated on a first-come, first-served basis.
What if I need to leave during the performance?
If you need to leave during a performance, the trail behind you will not be lit and additional performances will have started, so please locate one of your trail guides who will assist you out of the woods.
Other Vital Information:
Weather Cancellations
Broadus Church may cancel performances due to existing or forecasted weather.
The email account provided during the ticket purchase will be used for contacting attendees about cancellations.
Cancellations will be made no later than 1 hour in advance of a performance start time.
Please check the Church's website & Facebook page or The Living Nativity Facebook page for up-to-date information regarding cancellations.
Cancelled performances will not be rescheduled.
Pictures, Videos, and Electronic Devices
We certainly encourage you to take photos and videos during the performance however, we do have some requests:
For the safety of our performers, who's eyes have adjusted to the darkness, and in consideration of others in attendance, please NO FLASH PHOTOGRAPHY.
If you are using a mobile device, please dim the screen, silence all sounds, and be aware of the sight lines of those who are behind you that may be blocked by your phone.
Live Animals
It is important for your safety and the safety of the animals that you do not attempt to feed or touch the animals during the performance.