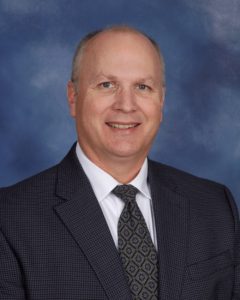 Phil Peacock, Senior Pastor
Phil grew up as an "MK" (missionary kid) in South Korea. After returning to the States, he earned degrees from Mississippi College and Southeastern Baptist Seminary. His first pastorate was a nine year ministry in Greene County, Virginia. While there in 1993, he married Amber Rhodes, also an MK. They have three children – Seth, Melody and Cara. Phil has been at Broadus since September 1998, just the fourth pastor in the past 100 years. Amber teaches a thriving Sunday School class, and the kids are also very involved in church activities and ministries. In addition to church work, Phil enjoys gardening, fishing, building things, and spending quality time with his family.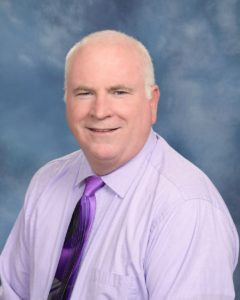 Jeff Poythress, Hebron Campus Site Pastor & Minister of Missions
Jeff joined the team in January 2016. He has served in many areas of the church including inner-city ministry and addiction recovery as a lay leader and working with children and youth before coming to Broadus. He graduated from Longwood College and later graduated from Baptist Theological Seminary of Richmond with a Masters of Divinity. Jeff and Cathy began dating while serving together in the inner-city ministry and have been married since 2002. He is passionate about helping people find their ministry in life. Jeff loves sports, cooking out, spending time with friends and family, and he's a huge history buff.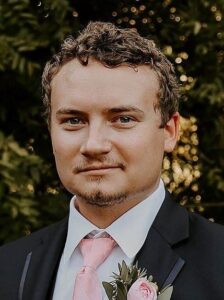 Tyson Banks, Minister of Youth
Tyson joined our staff in August 2020. He felt God's call to ministry while in high school in 2011 and has been in Youth Ministry ever since. Tyson is originally from North Carolina and had lived there all his life prior to God calling him to Broadus. He is currently enrolled at Carolina College of Biblical studies, majoring in Advanced Theological Studies and minoring in Biblical Counseling. Tyson is passionate about showing God's love to the rising generations. He loves hanging out with friends, whether relaxing or playing sports & other games.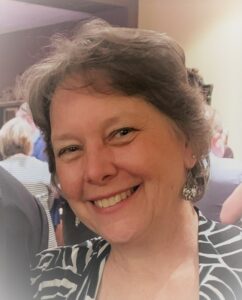 Karen Tucker, Minister of Children and Families
Karen was a volunteer church leader for many years, and eventually made a decision to follow His calling and changed careers from business to ministry. She joined the Broadus staff in July 2008. She loves Bible School and finding creative ways to mix children with mission projects where even the smallest child can participate. Karen and her husband Ran are VCU School of Business graduates and avid Rams Basketball fans. They enjoy being outdoors exploring God's creation by hiking, canoeing, camping, and gardening. She's always looking for new plants, bugs & critters for those Children's Messages!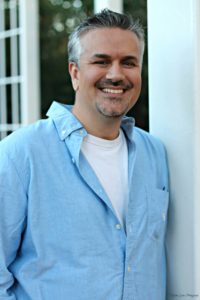 Jamie Cosley, Worship Minister
Jamie joined the staff in August 2019 and is very excited to be leading Worship at Broadus Church. He lives in Mechanicsville with his wife Kristy and their two children, Tyler and Ava. During the summer months you will find them sneaking off to the beach with their beloved pup, Ellie Mae!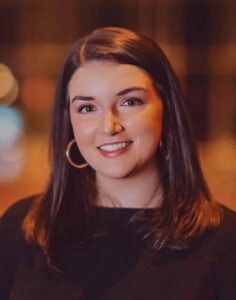 Abby Carter, Worship Minister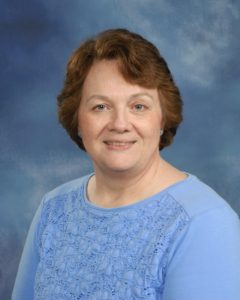 Carol Golden, Worship Minister, Hebron Campus
Carol has been a member of Broadus since 1996 and on staff as Minister of Music from 2003-2019. Now, in her semi-retirement, she is leading worship at the Hebron Campus. She's a native of Charlottesville, but spent most of her adult years in Mechanicsville. She has 3 children (2 local and one in Philadelphia) and 4 grandchildren. Besides her musical interests, she enjoys following college sports, particularly ACC basketball, and spending time with her family.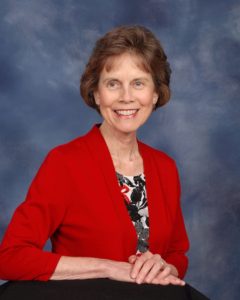 Ellis Dunton, Accompanist
Ellis has been making music at Broadus since 1981 and has the longest tenure of any staff member. She plays for the worship services and helps our many choirs and the praise team. Besides playing the piano, organ or keyboard as needed, she is also part of the worship planning team. Ellis teaches private music lessons and is an accompanist at St. Catherine's School in Richmond. She is married to Carl Monfalcone.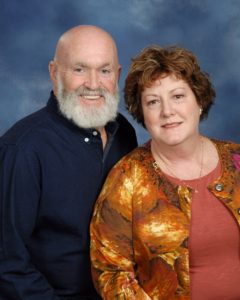 Buddy Crawford, Custodian
Buddy joined the staff in May 2016. He and his wife Renee are active members of Broadus. They have three daughters and four grandchildren. Buddy retired from Philip Morris after 32 years and he loves gardening and going camping.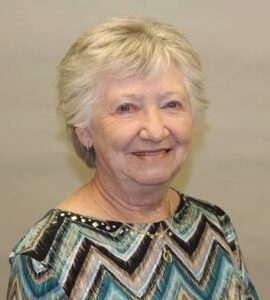 Geneva Bohannon, Office Manager
Gen joined our staff in the fall of 2020. She coordinates the smooth running of the church office.