Pole Green Campus & Office
5351 Pole Green Rd
Hebron Campus
3407 King William Rd
Aylett, VA 23009
CONTACT US
804.779.2700
fax: 804.779.3339
office@broadusmbc.org
Mon – Thurs:
8:30 am – 12:30 pm
Sermon Playlist – click the Title to hear the sermon or click on "Watch" to see a video of the service. A copy of the weekly bulletin or the Leader's Guide for the lesson is located in the "Notes" column.
Mar 19, 2023
Meeting Jesus on Your Sickbed
Luke 5:17-26
We all must come to grips with the frailty of our human condition. Jesus cares about us in our brokenness and is able to meet our needs. Our faith opens the door for his healing work in our lives. The work of Jesus is always designed to bring praise to God! WHAT TO DO WHEN YOU ARE SICK OR INJURED:
Pray.
Avail yourself of any help God provides.
When physical healing comes, remember to give glory to God.
When healing doesn't come in the way or timing you desire, remember that God is still with you, and His grace is sufficient for you.
Ask God what you should be learning from the experience.
Be patient, and take some time to count your blessings.
Focus on spiritual health above physical health.
Hold fast to the promise of a new heavenly body designed for eternity.
Watch
Notes
Download
Date
Title
Mar 19, 2023

Meeting Jesus on Your Sickbed

Mar 12, 2023

Meeting Jesus at Home

Mar 5, 2023

Meeting Jesus at a Party

Feb 26, 2023

Meeting Jesus for the First Time

Feb 19, 2023

The Garden

Feb 12, 2023

What Happens When the Church Prays?

Feb 5, 2023

The Feast of The Father

Jan 29, 2023

The True Elder Brother

Jan 22, 2023

The Lost Elder Brother

Jan 15, 2023

The Lost Younger Son
COPYRIGHT
The information on this site is the property of Broadus Memorial Baptist Church.
No broadcasting or duplication of any sermons or graphics is allowed without permission from Broadus Church. Site last updated: 9/19/2022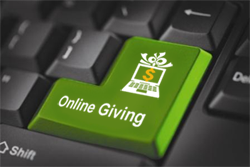 O
nline donation options
are available.