SPECIAL ANNOUNCEMENT – Many activities at our church are cancelled until further notice.
The weekly sermon will be recorded and uploaded to the website.
We will also push it out to Facebook and provide a
YouTube link.
If you have a need or a question, please reach out to our staff.
"The Rough Road to the Resurrection"
Pole Green Campus & Office
5351 Pole Green Rd
Hebron Campus
3407 King William Rd
Aylett, VA 23009
CONTACT US
804.779.2700
fax: 804.779.3339
office@broadusmbc.org
Mon – Thurs:
8:30 am – 5 pm
Weekly Sermons available on-line!
Scroll down to the main sermon list for the VIDEO link in the "Watch" column.
Apr 4, 2020

The Rough Road to the Resurrection

Mar 28, 2020

The Mystery of Being Born Again

Mar 21, 2020

Be Strong & Courageous

Mar 15, 2020

Remembering the Milestones

Mar 8, 2020

Avoiding Internal Decay

Mar 1, 2020

Coming Off the Mountain Top

Feb 23, 2020

Living by God's Rules

Feb 16, 2020

Sharing the Responsibility

Feb 9, 2020

Keeping a Positive Attitude

Feb 2, 2020

Making Common Things Holy
COPYRIGHT
The information on this site is the property of Broadus Memorial Baptist Church.
No broadcasting or duplication of any sermons or graphics are allowed without permission from Broadus Church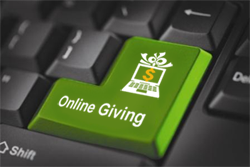 O
nline donation options
are available.