SPECIAL ANNOUNCEMENT – Many activities at our church are cancelled until further notice.
The weekly sermon will be recorded and uploaded to the website.
We will also push it out to Facebook and provide a
YouTube link.
If you have a need or a question, please reach out to our staff.
Drive-In Worship Services
Hebron @ 11: Every Sunday
Pole Green @ 9: May 10 & 24 & June 7
Pole Green Campus & Office
5351 Pole Green Rd
Hebron Campus
3407 King William Rd
Aylett, VA 23009
CONTACT US
804.779.2700
fax: 804.779.3339
office@broadusmbc.org
Mon – Thurs:
8:30 am – 12 pm
Weekly Sermons available on-line!
Scroll down to the main sermon list for the VIDEO link in the "Watch" column.
May 30, 2020

Submit to One Another

May 23, 2020

Love One Another

May 17, 2020

Forgive One Another

May 10, 2020

Bear One Another's Burdens

May 3, 2020

Admonish One Another

Apr 26, 2020

Encourage One Another

Apr 19, 2020

Belonging to One Another

Apr 12, 2020

The Power of His Resurrection

Apr 9, 2020

Maundy Thursday Service 2019

Apr 5, 2020

The Rough Road to the Resurrection
COPYRIGHT
The information on this site is the property of Broadus Memorial Baptist Church.
No broadcasting or duplication of any sermons or graphics are allowed without permission from Broadus Church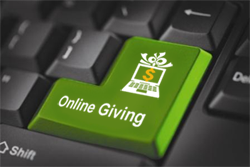 O
nline donation options
are available.