Pole Green Campus & Office
5351 Pole Green Rd
Hebron Campus
3407 King William Rd
Aylett, VA 23009
CONTACT US
804.779.2700
fax: 804.779.3339
office@broadusmbc.org
Mon – Thurs:
8:30 am – 12:30 pm
Sermon Playlist – click the Title to hear the sermon or click on "Watch" to see a video of the service. A copy of the weekly bulletin or the Leader's Guide for the lesson is located in the "Notes" column.
Jan 22, 2023
The Lost Elder Brother
Luke 15:25-32
Jesus told a parable about two lost sons, not just one. There is more than one kind of lostness. Though the elder brother prided himself in his goodness—as compared to his younger brother who had been openly rebellious—he actually shared some of the same bad attitudes and motivations.
He questions the ways of his father and his authority.
He is not above being openly disrespectful of his father.
He loved his father's stuff more than he loved his father.
He is willing to fracture the unity of his family.
We see signs of lostness in the heart of the elder brother:
He held a deep anger.
His obedience was joyless and mechanical.
He felt disdain toward his younger brother.
He did not understand his father's love.
He was judgmental and unforgiving.
If we identify these same signs within ourselves, we need to seek a change of heart through Jesus Christ. Only through him do we learn to truly love, forgive and sacrifice. Even lost elder brothers can be found!
Watch
Notes
Download
Date
Title
Jan 22, 2023

The Lost Elder Brother

Jan 15, 2023

The Lost Younger Son

Jan 8, 2023

The People Around Jesus

Jan 1, 2023

Striving Toward God's High Calling

Dec 25, 2022

A Shepherd for the Shepherds

Dec 18, 2022

Jesus

Dec 11, 2022

Immanuel

Dec 4, 2022

Messiah

Nov 27, 2022

Son of David, Son of Abraham

Nov 20, 2022

Forget Not All His Benefits
COPYRIGHT
The information on this site is the property of Broadus Memorial Baptist Church.
No broadcasting or duplication of any sermons or graphics is allowed without permission from Broadus Church. Site last updated: 9/19/2022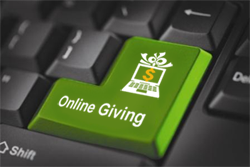 O
nline donation options
are available.