Pole Green Campus & Office
5351 Pole Green Rd
Hebron Campus
3407 King William Rd
Aylett, VA 23009
CONTACT US
804.779.2700
fax: 804.779.3339
office@broadusmbc.org
Mon – Thurs:
8:30 am – 12:30 pm
Sermon Playlist – click the Title to hear the sermon or click on "Watch" to see a video of the service. A copy of the weekly bulletin or the Leader's Guide for the lesson is located in the "Notes" column.
Sep 25, 2022
Elijah & the God of All Generations
1 Kings 19:19-21 & 2 Kings 2:1-15
Our God is eternally active. As He worked in past generations, so He still works in our lives today—and will continue even when we are gone. He calls us to learn from those who have gone before us, and to do our part in training up a new generation of faithful believers. Before Elijah's earthly ministry came to an end, God directed him to anoint the young man Elisha as the prophet to succeed him. In Elisha's response, we can find direction in carrying on God's ministry.
Walk a little closer to those who are setting a godly example.
Go on a little further, building on the foundation already laid.
Ask for a little more of God's power and grace in order to make a difference in this world.
Hebrews 12:1 - "Therefore, since we are surrounded by such a great cloud of witnesses, let us throw off everything that hinders and the sin that so easily entangles, and let us run with perseverance the race marked out for us."
Watch
Notes
Download
Date
Title
Sep 25, 2022

Elijah & the God of All Generations

Sep 18, 2022

Elijah & the God Who Speaks

Sep 11, 2022

Elijah & the God Who Responds

Sep 4, 2022

Elijah & the God Who Provides

Aug 28, 2022

The Philippian Jailer

Aug 21, 2022

The Generous Widow

Aug 14, 2022

The Man Born Blind

Aug 7, 2022

The Thief on The Cross

Jul 31, 2022

The Ethiopian Official

Jul 24, 2022

The Woman At The Well
COPYRIGHT
The information on this site is the property of Broadus Memorial Baptist Church.
No broadcasting or duplication of any sermons or graphics is allowed without permission from Broadus Church. Site last updated: 9/19/2022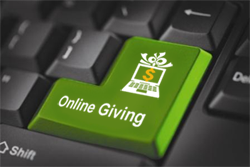 O
nline donation options
are available.