Pole Green Campus & Office
5351 Pole Green Rd
Hebron Campus
3407 King William Rd
Aylett, VA 23009
CONTACT US
804.779.2700
fax: 804.779.3339
office@broadusmbc.org
Mon – Thurs:
8:30 am – 12:30 pm
Sermon Playlist – click the Title to hear the sermon or click on "Watch" to see a video of the service. A copy of the weekly bulletin or the Leader's Guide for the lesson is located in the "Notes" column.
Jul 3, 2022

The Forgotten Four Remember Their People

Jun 26, 2022

Father to The Fatherless

Jun 19, 2022

Everyone Thirsts

Jun 12, 2022

Youth Sunday: Another World

Jun 5, 2022

Moving Forward

May 29, 2022

Be Encouraged

May 22, 2022

Why A Wedding?

May 15, 2022

Which Race Will We Run?

May 8, 2022

Moms: Difference Makers

May 1, 2022

What Counts?
COPYRIGHT
The information on this site is the property of Broadus Memorial Baptist Church.
No broadcasting or duplication of any sermons or graphics is allowed without permission from Broadus Church. Site last updated: 5/31/2022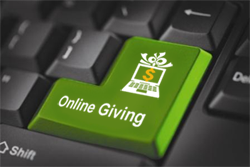 O
nline donation options
are available.