Pole Green Campus & Office
5351 Pole Green Rd
Mechanicsville, VA 23116
Sunday School @ 9 am
Worship @ 10 am
Hebron Campus
3407 King William Rd
Aylett, VA 23009
Worship @ 9:30 am
Sunday School @ 10:30 am
CONTACT US
804.779.2700
fax: 804.779.3339
office@broadusmbc.org
Office Hours @ Pole Green:
Mon – Thurs: 8:30 am – 12:30 pm
O
nline donation options
are available.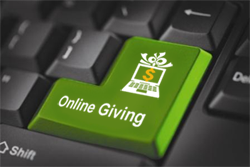 CLICK HERE to download a copy of the Senior Adult Interest Survey.
Completed surveys are due in the Commons on Sunday, October 29, 2023.
Sermon Playlist – click the Title to hear the sermon or click on "Watch" to see a video of the service. A copy of the Weekly Bulletin or the Leader's Guide for the lesson is located in the "Notes" column.
Sep 24, 2023
Shining in Times of Persecution
We may have trouble comprehending the persecution faced by early believers, and some in other parts of the world today. While we can take positive steps to stop religious persecution, the New Testament emphasis is on glorifying God in the midst of suffering by letting our faith shine brightly. Your faith can shine if you keep a clean conscience. 2 Corinthians 4:1-2 & 1 Peter 2:19-20 Take comfort in the quality of the company you keep. Matthew 5:12 Sharpen your spiritual sight by focusing on what God is doing.
Focus on the inward rather than the outward. (2 Cor 4:16-18)
Focus on the eternal rather than the temporary. (Rom 8:18, Matt 5:10)
Focus on the invisible rather than the visible. (Heb 11:1)
Focus on God's good plan rather than people's evil plans. (1 Pet 1:6-7)
Your faith will shine if you never stop praising God. Hebrews 13:15 & 1 Thessalonians 5:16-18
Watch
Notes
Download
Date
Title
Sep 24, 2023

Shining in Times of Persecution

Sep 17, 2023

Shining in Times of Fear

Sep 10, 2023

Shining in Times of Illness

Sep 3, 2023

Malachi: Less Than Our Best Is Not Good Enough

Aug 27, 2023

Zechariah: The Day of Small Things

Aug 20, 2023

Haggai: From This Day On

Aug 13, 2023

Zephaniah: The Curse of Complacency

Aug 6, 2023

Habakkuk: What To Do With a Revelation

Jul 30, 2023

Nahum: Would the Real Jehovah Please Stand Up?

Jul 23, 2023

Micah: What Really Matters to God
COPYRIGHT
The information on this site is the property of Broadus Memorial Baptist Church and no broadcasting or duplication is allowed without permission. This website was last updated: 9/27/2023.