Pole Green Campus & Office
5351 Pole Green Rd
Hebron Campus
3407 King William Rd
Aylett, VA 23009
CONTACT US
804.779.2700
fax: 804.779.3339
office@broadusmbc.org
Mon – Thurs:
8:30 am – 12:30 pm
Sermon Playlist – click the Title to hear the sermon or click on "Watch" to see a video of the service. A copy of the weekly bulletin or the Leader's Guide for the lesson is located in the "Notes" column.
May 28, 2023

When Jesus Makes You Gasp!

May 21, 2023

A Good Place to Start

May 14, 2023

Investing in the Next Generation

May 7, 2023

Barriers to Eternal Riches

Apr 30, 2023

Compounding Joy!

Apr 23, 2023

The Treasure Principle

Apr 16, 2023

Our Hearts Burning Within Us

Apr 9, 2023

Meeting Jesus in the Cemetery

Apr 2, 2023

Meeting Jesus in the Lord's House

Mar 26, 2023

Meeting Jesus at the Workplace
COPYRIGHT
The information on this site is the property of Broadus Memorial Baptist Church.
No broadcasting or duplication of any sermons or graphics is allowed without permission from Broadus Church. Site last updated: 5/22/2023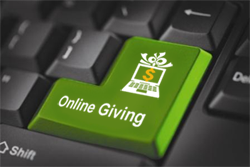 O
nline donation options
are available.